Industrial automation and robotization contributes to better production and higher productivity. We offer comprehensive solutions with regard to customer requirements for partially or fully automated manufacturing processes. Get ready for Industry 4.0 with us.
We offer automation including the use of machine vision for various production technologies, such as:
arc welding (such as MIG/MAG/TIG)
resistance and laser welding
material handling
assembly
robotic palletizing
glue application / gluing
riveting
machining
painting
testing
pressing
screwing, drilling
bending
cutting
marking
feeding
The whole project is carried out completely on a turnkey basis. We plan and implement your automation project from start to finish. All our products are designed and assembled in our facilities based in Czech republic and Slovakia.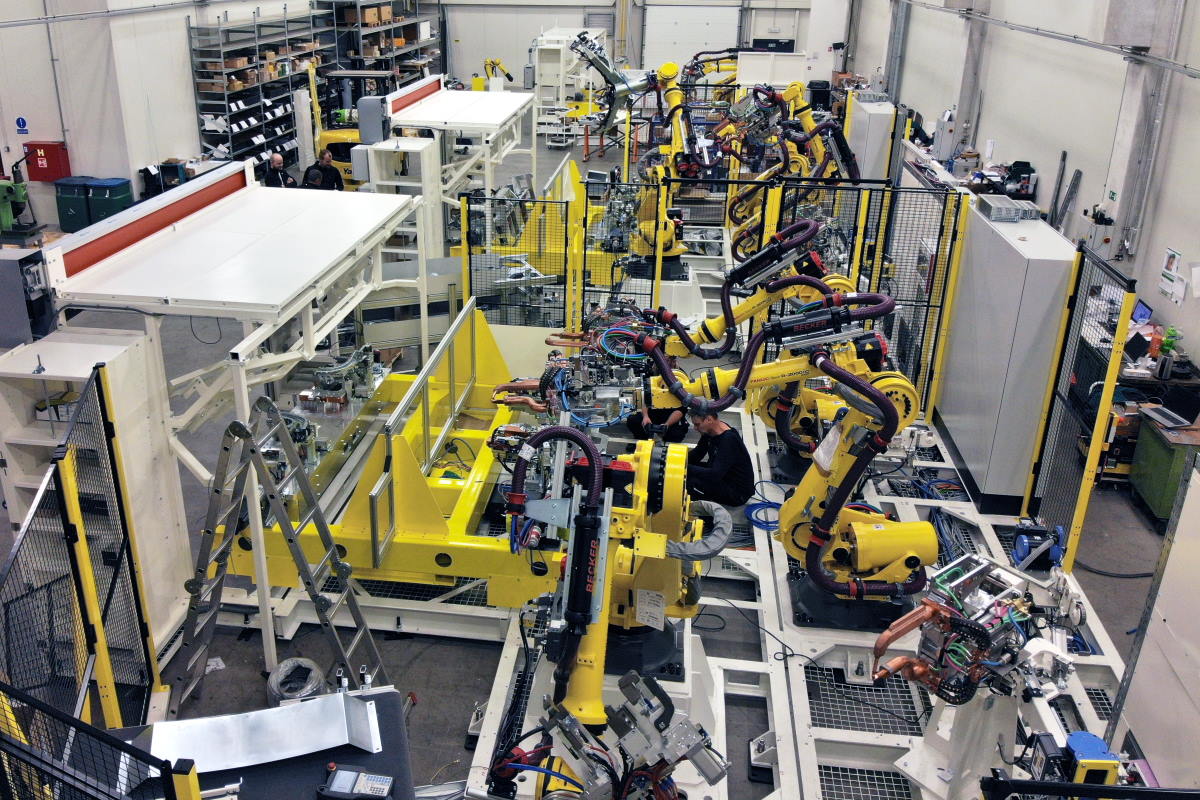 Automated production and assembly lines speed up the production process and reduce error rate. We offer a complete solution with regard to customer requirements. Our offer starts from simple production cells to complete production lines. We offer a possibility of integrating Bin picking technology.
Use of industrial robots to automate production is the most economical way to increase productivity while providing a high degree of reliability and flexibility. We offer robotic work cells designed according to customer requirements. For most of applications we use robots from FANUC, ABB and KUKA.
Depending on the products, materials used and individual operations, single-purpose or special machines can help increase the quality of production, its performance and thus overall profitability. For many years, our company has also been designing efficient single-purpose machines for customers in various industries.